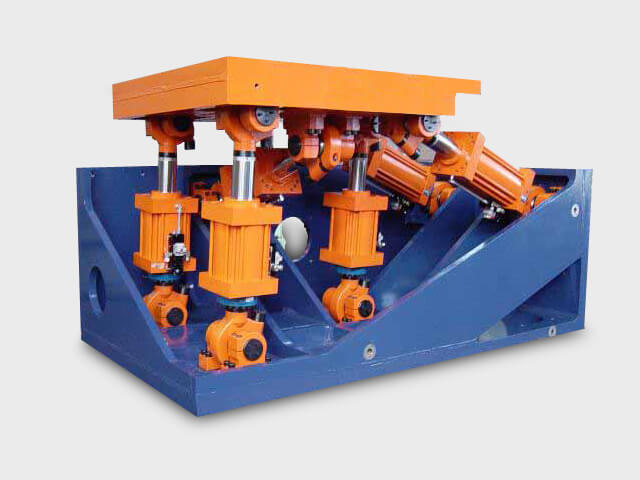 In association with University of Illinois Urbana Champaign, BIA West has developed a family of 6 degree of freedom motion bases to simulate loading boundary conditions.
The Load Boundary Condition Box (LBCB) ranges in size from full scale testing of large civil engineering structural elements to 1:5 scale models.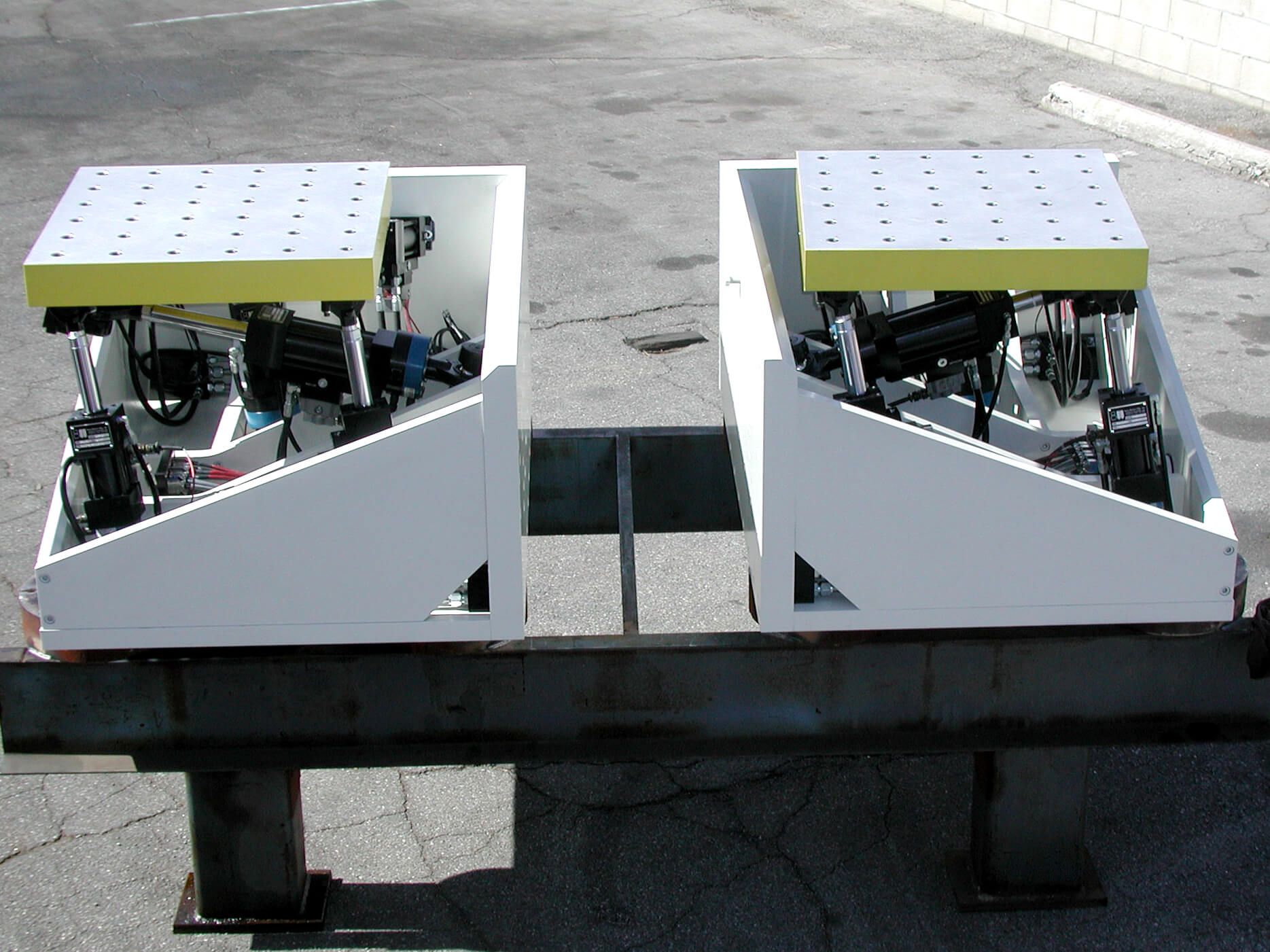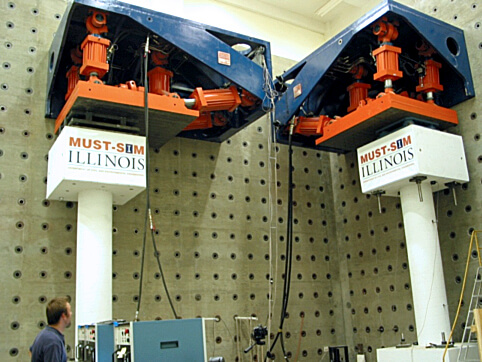 LBCBs Mounted to the
L-Shaped Reaction Wall 1:1
Vibration Tables can be used to characterize the performance of structures. They can be configured from one-axis to six-axis, and in a wide range of table sizes.
For higher frequency operation, hexapod tables provide a solution with a small compact footprint and shorter struts. BIA builds hexapod tables in a range of sizes.
Two-Axis Vibration Table.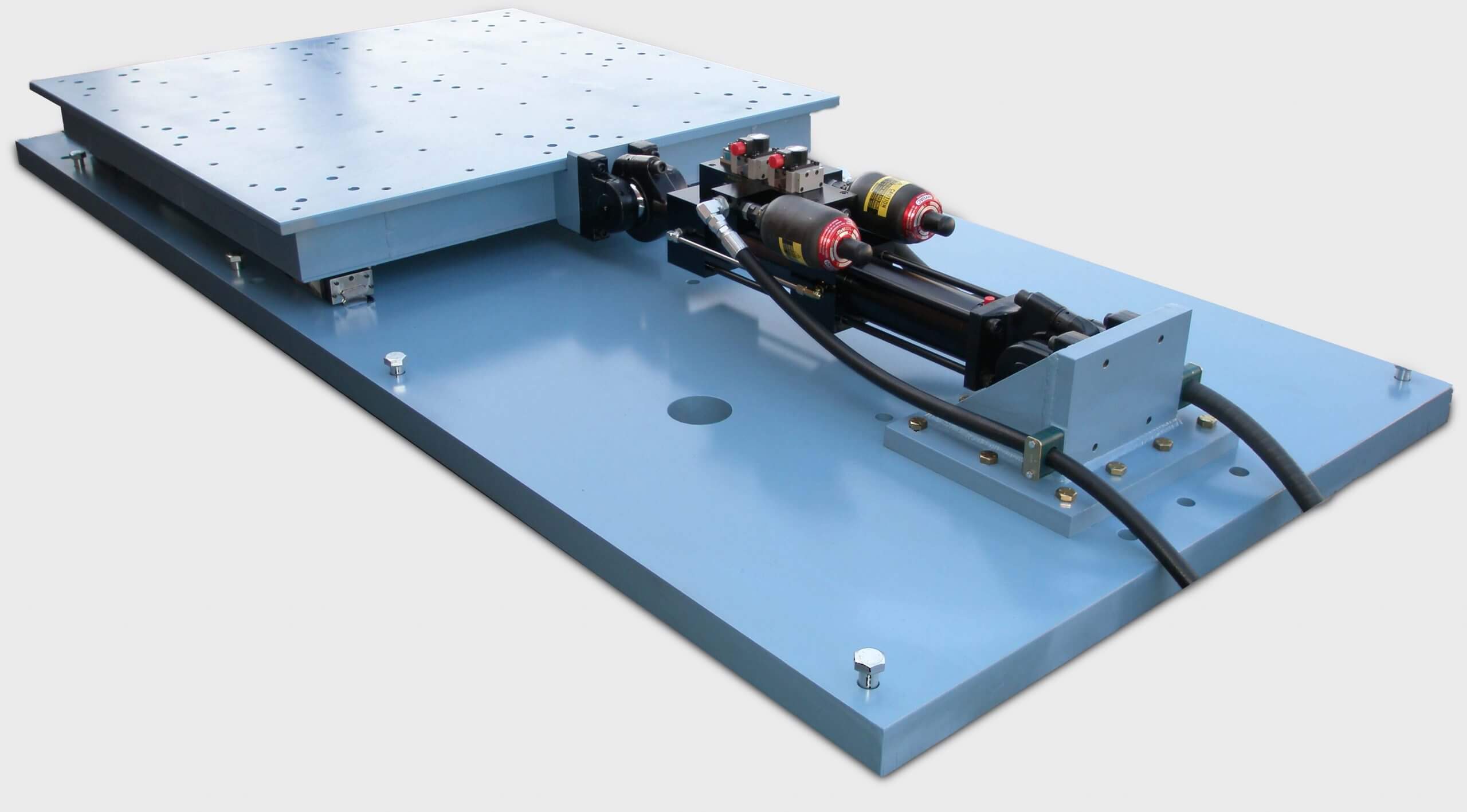 Single Axis Seismic Table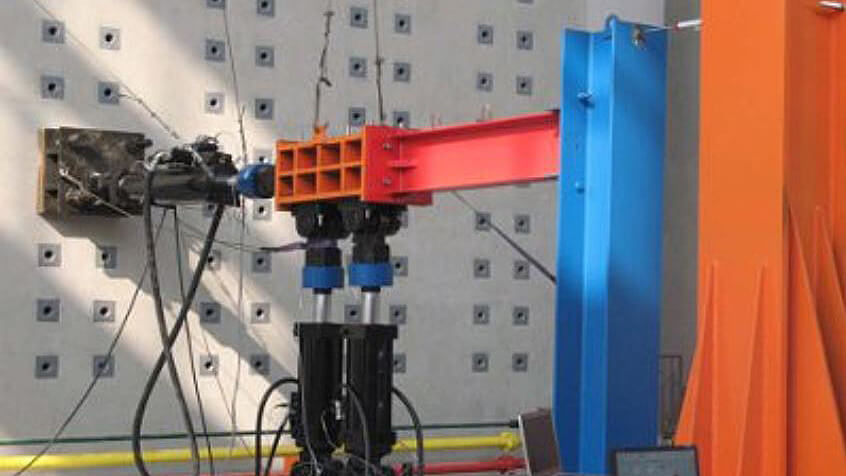 Civil Engineering Application
Engineered Custom Solutions
Challenge: to replicate bomb-blasts on shipboard electronics cabinets.
The transient blast of a subsea charge creates a very high velocity event. For this system, a special servo valve has been developed, and high flow hydraulic swivels allow the actuator to pivot for both horizontal and vertical orientations.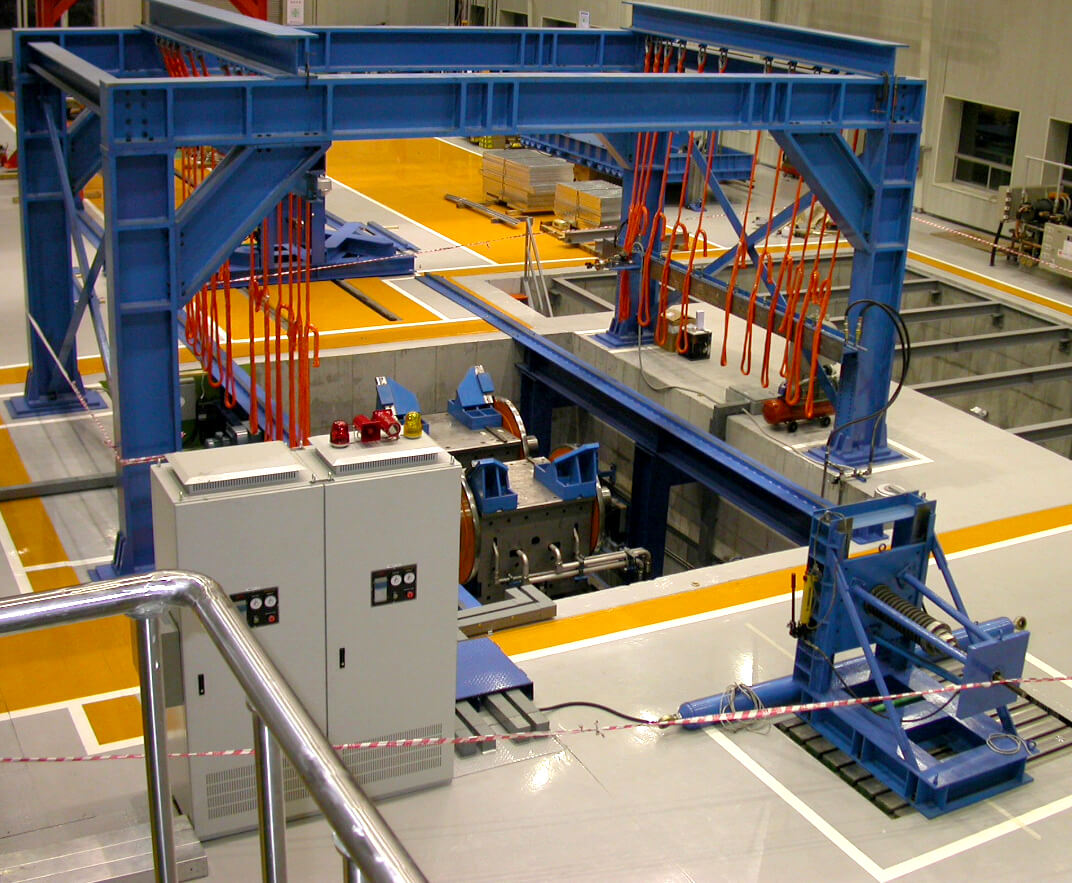 Challenge (pictured left): to simulate the loads on a rolling rail for railcar bogey development.
Challenge (pictured right): to test the hub and shaft of a heavy-lift seven bladed helicopter during take-off and landing cycles.
The helicopter hub and shaft system demanded very high loads in a compact space. For this, BIA has designed 260mm hydrostatic balls capable of reacting 1200kN of force.
BIA Corporation has supplied a full range of tools for testing components for power generation, pipelines, drilling and mining.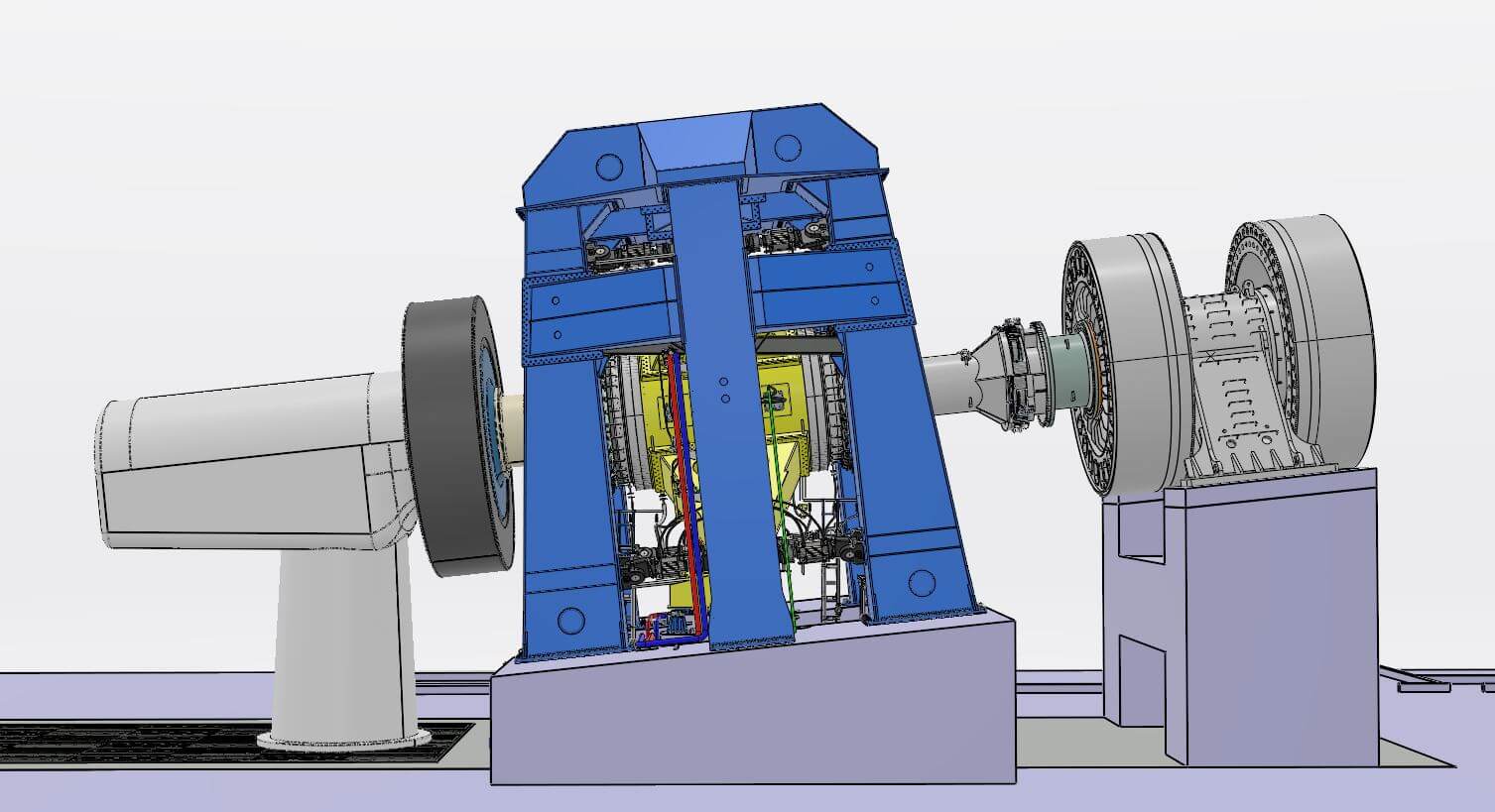 The world's largest wind turbine, with a capacity up to 16 MW is currently under installation in China.
Custom valve test system
with 18MN force capacity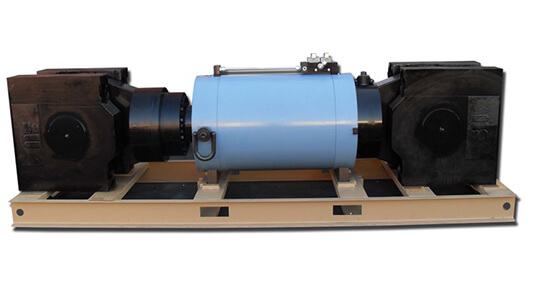 BIA has also configured a 31MN load frame for testing oil and gas pipe sections.