Automotive Safety Testing

Universal Impact Simulation
EEVCWG17, FMVSS201, FMVSS222,
FMVSS226, ECE R12, ECE R21, ECE R95, ECE R127, GTR 9 and other similar standards.
BIA offers the most complete solution for interior and pedestrian impact simulation testing. Up to 11 modules can be added to the base unit.
ECE R11, ECE R16, ECE R17, ECE R44, FMVSS208, FMVSS 213, Euro NCAP, US NCAP, Euro NCAP Knee Mapping,
Whiplash and other similar standards.
BIA's very innovative solution reproduces precise acceleration profiles in order to test safety performance of
vehicles components such as instrument panels, headliners, seats, seatbelts, airbags, and others in crash conditions.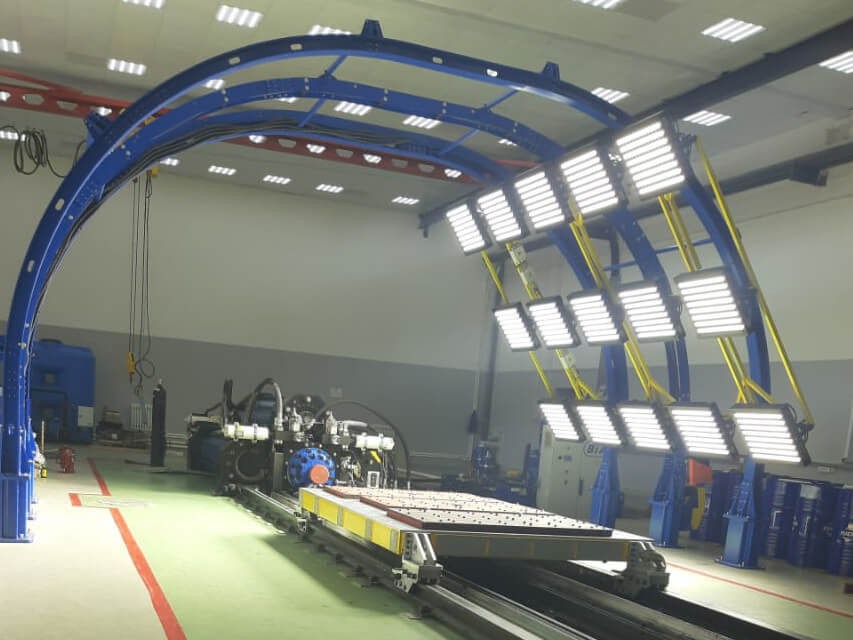 FMVSS 581, ECE-R42, Allianz, CMVSS 215 and other similar standards.
This test system simulates front and rear collision shocks against a vehicle, at low speeds. The test aims at verifying the quality and efficiency of protection devices, e.g. bumpers.
Roof Crush &
Door Intrusion
FMVSS 214, FMVSS 216 and other similar standards.
This test system offers great maneuverability, precision measurements, and state-of-the-art data acquisition to quantify structural integrity with better accuracy and simplicity.
FMVSS 207, FMVSS 210
ECE R14, ECE R16, ECE R17 and other similar standards.
Compact and very quiet, this test system has been designed for maximum accuracy and flexibility, with optimized hydraulic functionality.
Up to 12 axis configuration.
Head & Seatback Restraint
FMVSS 202a, CMVSS 202, ECE R17, ECE R25 and other similar standards.
ECE R80 as an option.
Using full electric actuators, this equipment can perform tests on up to 3 seats simultaneously. Each actuator can be independently controlled in closed-loop.
Laser Speed Measurement Device
SMV Series.
The device is a Class II laser measuring system. A transmitter and a receiver are used to provide high accuracy speed measurements. Each part of the system is attached on a tripod and positioned on both sides of the impactor trajectory.
Head Test – GTR9, FMVSS201 / FMH, ECE R12, ECE R21.
BHIA 250/450-VC launcher supports all types of head impact simulations. This equipment is complementary to BIA's Universal Impact test system, and simply requires a standard industrial robot, used as the base unit.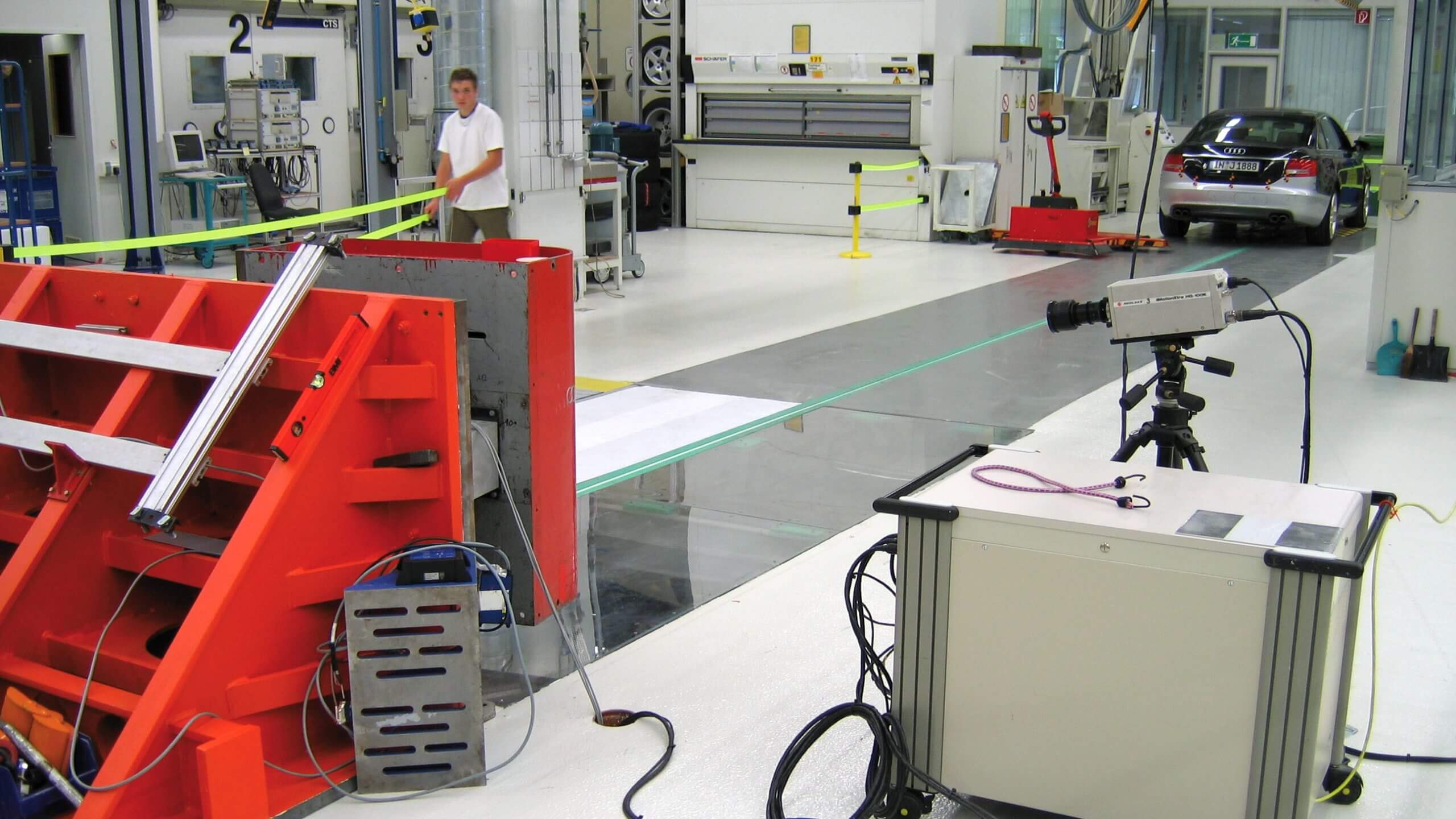 ECE R42, FMVSS 581, CMVSS 215, AZT (Allianz), RCAR, IIHS and other similar standards.
BIA's solution is based on an innovative catapult system using belt technology, usable for pulling entire vehicles. It can be associated with a very precise hydraulically-actuated, non-consumable, decelerator sled.
2-Channel Airbag Trigger Device
Airbag Trigger Box Series.
The 2-channel trigger device is dedicated to controlled ignition of airbags.
Each channel/trigger can be engaged independently from the other.